Description:
Our DIH CTU CIIRC is a university institute of the Czech Technical University in Prague (CTU) and is one of the 6 candidates the European Centers for Digital Innovation (eDIH) in the Czech Republic.
The mission of the DIH CIIRC CTU is to carry out research, promote quality doctoral and master courses, attract students to research, create a scientific research infrastructure and a creative open academic environment that makes a space for mutually beneficial cooperation among sections of the Czech Technical University, but also among other universities in the Czech Republic or abroad, the Czech Academy of Sciences, state authorities, industrial enterprises and other partners.
.
Sectoral coverage: Machinery, Automotive, ict, packing, Manufacturing.
Technological focus: AI expertise, big data, machine Learning, additive Manufacturing, energii consuption monitoring and control, flexible Manufacturing, Robotics, .
Customer types: DIH CIIRC CTU boosts up efficient cooperation and create cross-linked Industry 4.0 ecosystem comprising various entities: • Manufacturing companies, mainly SMEs, but also large corporates • Technology providers, developers, and integrators • Professional and industry associations, business chambers, innovation centres and incubators • Academy, universities and research organizations as well as students • Public sector, policy makers, and public authorities • Financial sectors, banks, funds .
Service Offering:
Testbed for 4.0 / Great shared digital Infrastructure, test before Invest services
Digital maturity audit
Digital and Industry 4.0 training
Analysis of the Industrial sektor - regular communicaton with Manufacturing companies, monitoring digital ležel maturity limprovement
.
In terms of cooperation with other Hubs, we look for:
GEOGRAPHICAL PROXIMITY:
Neither
SIMILAR TECHNOLOGICAL FOCUS:
Important
COMPLEMENTARY SERVICE OFFERING:
Important
SIMILAR SECTORAL COVERAGE:
Not important
OTHER RELEVANT ASPECTS:
More Advanced
YOUR NEED IN ONE SENTENCE:
sharing practices and experiances, Building cooperation
NAMES OF THE HUBS YOU WOULD LIKE TO MEET:
sharing practices and experiances, Building cooperation
Delegate 1: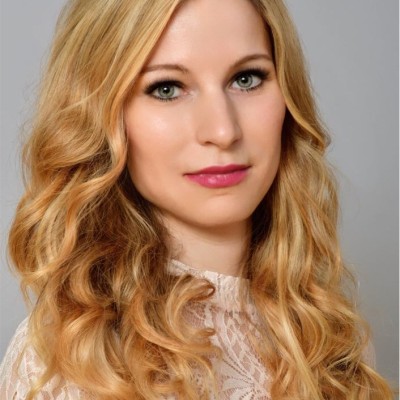 >
Alena Buresova
alena.buresova@cvut.cz
Delegate 2:
>