Description:
* EDI is a public research organisation specializing in the R&D of Smart Embedded Cooperative Systems in smart health, production, mobility and space application.
* The main goal of the EDI DIH is to provide R&D services (custom solutions and technologies) to customers.
.
Sectoral coverage: agriculture, forestry, construction, transport, communication, information technology, electronics, healthcare, and manufacturing..
Technological focus: Robotics, Wearables, Embedded systems, Cyber-Physical systems, Event Timers, Electronics, Wireless communication, Signal and Image processing solutions, Machine perception, Custom HW, Self-driving cars, Data acquisition solutions, Sensors and systems, Cooperative driving, Artificial intelligence, TestBeds, Internet of Things, AIoT, FPGA, SoC, Real-time systems, Motion tracking, Explainable AI, Embedded intelligence, GAN, Machine Learning, Industrial systems, space technologies, earth observation, remote sensing, space-grade electronics, satellite image processing solutions, Drone technologies, Localization, Ultra-wideband radars, Biometrics, Simulators, Computer vision, Smart systems, Chip design, Android, IoT, UWB, Ultra-sound technologies, Mobile agents, 5G, Security, IP, Classification..
Customer types: Large Enterprises Small Medium Enterprises (most typical customers)..
Service Offering:
A. TEST BEFORE INVEST
• Strategic support to Research, Development and Innovation
• Contract research
• Technical support on scale up
• Testing and validation
• Provision of infrastructure
• Test EDI technologies before invest:
B. SUPPORT TO FIND INVESTMENT
• Support to find appropriate funding programs
• Strategic and business development
• Support facilities /Incubator and accelerator support
C. INNOVATION ECOSYSTEM AND NETWORKING
• Ecosystem scouting, engagement and management
• Ecosystem coordination for projects
D. SKILLS AND TRAINING
• Training (e.g., executive courses, lectures, on-site company tailored training / boot-camps, e-learning)
.
In terms of cooperation with other Hubs, we look for:
GEOGRAPHICAL PROXIMITY:
Not important
SIMILAR TECHNOLOGICAL FOCUS:
Important
COMPLEMENTARY SERVICE OFFERING:
Neither
SIMILAR SECTORAL COVERAGE:
Not important
OTHER RELEVANT ASPECTS:
Complementary expertise
YOUR NEED IN ONE SENTENCE:
Finding new clients for R&D contract-research activties.
NAMES OF THE HUBS YOU WOULD LIKE TO MEET:
Finding new clients for R&D contract-research activties.
Delegate 1: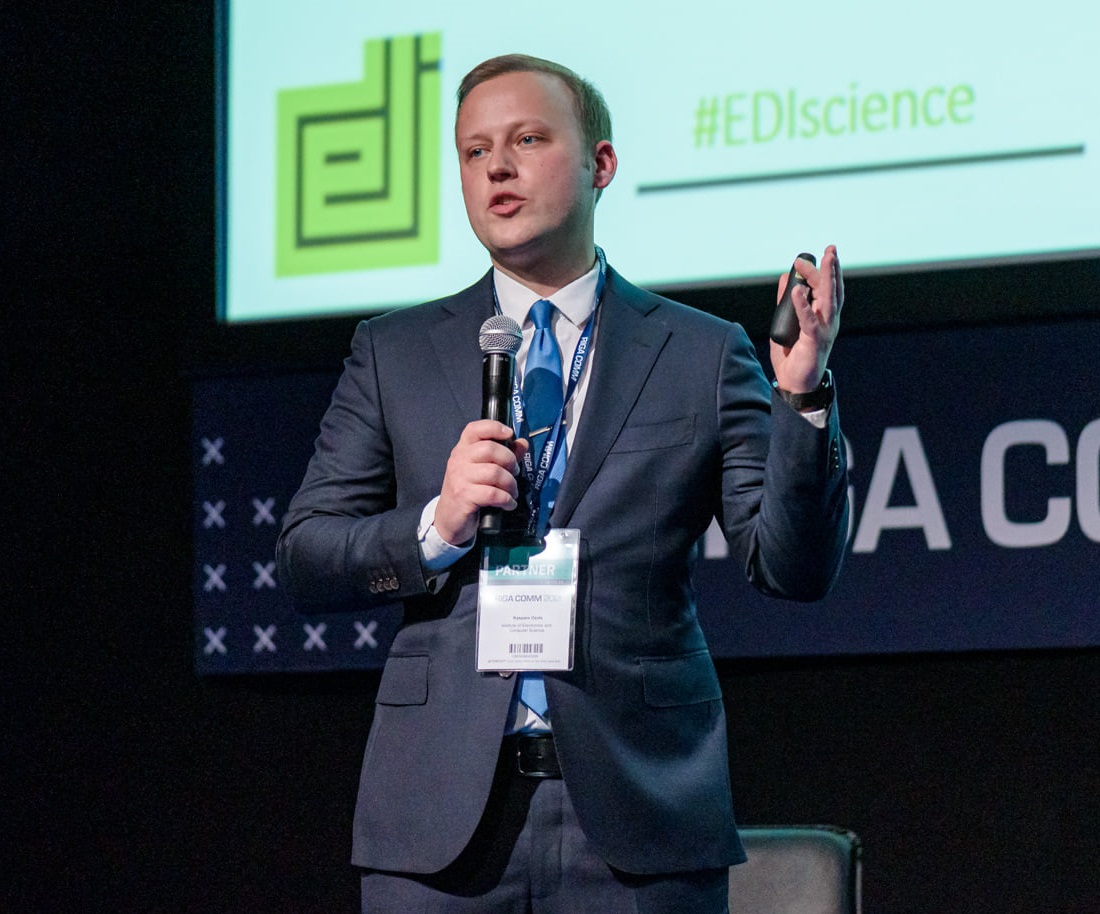 >
Kaspars Ozols
kaspars.ozols@edi.lv
Delegate 2:
>