Description:
The inNOVA4TECH hub is a digital innovation hub located in the metropolitan area of Lisbon that supports the digital transformation of companies (SMEs and mid-caps), as well as the public sector institutions thanks to the application of a wide range of advanced technologies, including Cyber Physical Systems, Artificial Intelligence, micro-nano electronics, …
The inNOVA4TECH hub has been created and is led by UNINOVA. The main objective of UNINOVA is to pursue excellence in scientific research, technical development, advanced training, and education. Through the inNOVA4TECH hub, by working closely with industry and universities, UNINOVA bridges the gap and transfer technological innovations into profitable business concepts and, existing products further developed to match new industrial requirements. Therefore, inNOVA4TECH hub covers the whole value chain.
.
Sectoral coverage: Manufacturing, Health and Wellbeing, Energy, Mobility and Transport, Tourism, Defence and Aerospace, and Construction.
Technological focus: CPS / IoT, Big Data, Data Processing, AI, Modelling, ....
Customer types: SMEs, Startups.
Service Offering:
inNOVA4TECH services are:
• Lab Visits – Guided visits to the diferente labs that inNOVA4Tech provides, to do showcase innovative digital technologies, such as Digital Health and Wellbeing Lab, Data Processin and Analytics Lab, Industry 4.0, Energy Efficiency or Cultural Heritage and Tourism. These visits will enable to do demonstrations of solutions enabling the clients to understand how can be instantiated in their problem.
• Launch a Digital platform for evaluation good tourism practices
• Provide infrastructures and equipment to SMEs for experimental solutions testings.
• Training on digital skills – development of training processes, comprehensive or customised, to Support SMEs in the adaptation of digital solutions
• Incubation/Accelerator – Solutions for companies and Startups, physical incubation, co-work spaces or virtual offices. It will be provide support to find investments, and in the preparation of the business plan.
• Knowledge transfer – It will be a broker between R&D&I units to the business sector
• Four programs were created to support companies in the health sector, with dedicated and multidisciplinary specialized teams, these programs are:
o 1st Program that will guarantee all the follow-up to startups in their different needs and maturity levels, guiding companies through annual training and technical support for the implementation of new technologies, supporting the insertion of digitalization in the area.;
o 2nd Program, which will guarantee support and monitoring for SMEs, both financially and digitally to help adapt to new technologies.
o 3rd Program, which will take care of all the development of activities oriented to Universities and R&D Entities, supports will be created to motivate the transition of research ideas to bring them to the market, it will be done through a pitch for motivation and to develop new ideas, then the creation of the startup and the sustainability of its business plan will be supported.
o 4th Program - which will bring together all the work geared towards our contribution to the SNS (Portuguese Health System). It is intended to use the results obtained in other programs to support the health system with new ideas, to train and digitize the system.
.
In terms of cooperation with other Hubs, we look for:
GEOGRAPHICAL PROXIMITY:
Not important
SIMILAR TECHNOLOGICAL FOCUS:
Not important
COMPLEMENTARY SERVICE OFFERING:
Important
SIMILAR SECTORAL COVERAGE:
Important
OTHER RELEVANT ASPECTS:
N/A
YOUR NEED IN ONE SENTENCE:
N/A
NAMES OF THE HUBS YOU WOULD LIKE TO MEET:
N/A
Delegate 1: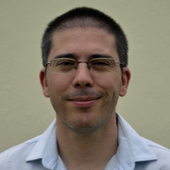 >
José Ferreira

Delegate 2:
>