Description:
Innova4Tech hub supports enterprises and public sector to integrate technologies and transform digitally to develop the economic sectors of the Greater Lisbon Region and Madeira. The hub offers unique products and services grounded on advanced research and innovative business models of its partners.
The main activities of the hub are:
• Help SMEs to attract investment, ensuring better usability and accessibility in the Digital context;
• Increase digital literacy among Portuguese workers by providing training directed at upscaling qualifications for the needed digital transformation;
• Connect higher education institutions and the private sector to design educational programme matching the needs of companies and the specific labour market skills.
.
Sectoral coverage: Innova4Tech was created to address the most pressing challenges in Health, Defence & Security, Smart Islands (Mobility, Energy, Environment), Manufacturing and Tourism combining the strengths of several market players to create an efficient and more sustainable ecosystem. It is essential to create bridges between all the ecosystem players, so that innovation in terms of knowledge and technology is effectively transformed into products and services available to the community, consequently creating evolution flows that benefit society as a whole. Innova4Tech intends to bring this innovation to the Health, Defence & Security, Smart Islands and Manufacturing sectors..
Technological focus: Innova4Tech provides expertise on the following competences: Big Data Analysis, Blockchain, Cyber-Physical Systems, Cyber-Security, Digital Business Development, and Internet of Things..
Customer types: UNINOVA customer are research, public sector and industry (specifically SMEs)..
Service Offering:
Innova4Tech provides services around the following categories: test before invest, support to find investment, innovation ecosystem and networking, skills and training. The services provided by the hub increase the number of SMEs and public administrations that take the step of the digital transformation by integrating advanced technologies in their processes, products and/or services.
.
In terms of cooperation with other Hubs, we look for:
GEOGRAPHICAL PROXIMITY:
Not important
SIMILAR TECHNOLOGICAL FOCUS:
Important
COMPLEMENTARY SERVICE OFFERING:
Neither
SIMILAR SECTORAL COVERAGE:
Neither
OTHER RELEVANT ASPECTS:
N/A
YOUR NEED IN ONE SENTENCE:
We want partners to support HPC, Big Data and Cybersecurity
NAMES OF THE HUBS YOU WOULD LIKE TO MEET:
We want partners to support HPC, Big Data and Cybersecurity
Delegate 1: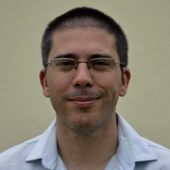 >
José Ferreira

Delegate 2:
>