Registrations have closed.

Other relevant initiatives
1152
1152 people viewed this event.
Objectives
The objectives of the webinar are to get to know other relevant initiatives:
IMPULSE: Identity Management in PUbLic Services
HUBCAP: Digital Innovation HUBs and Collaborative Platform for Cyber-Physical Systems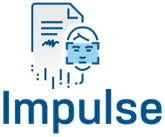 Target audience
The target audiences for this event are:
Digital Innovation Hubs interested in collaborating with other relevant initiatives.
10:00 – 10:05
Introduction and objectives
CARSA
10:05 – 10:25
IMPULSE
Bertille Auvray (European Project Manager, Pole-tes)
10:25 – 10:40
HUBCAP
Sonja Kaiser (Senior researcher, Virtual Vehicle Research GmbH)
10:40 – 10:55
Q&A
Moderated by CARSA
10:55 – 11:00
Wrap up
CARSA
Register