WIDENING DIGITAL INNOVATION HUBS
WIDENING DIGITAL INNOVATION HUBS
DIH-World aims to harmonise and widen the landscape of European DIHs across all of Europe to address the "digital innovation hubs divide".
DIH-World aims to accelerate the uptake of advanced digital technologies by European manufacturing SMEs in all sectors by supporting them in building sustainable competitive advantages and reaching global markets. DIH-World strengthens the capacities of regional DIHs, particularly in underrepresented regions across Europe.
As intermediaries of successful local SME digital transformation, DIH-World aims at providing DIHs, access to harmonised tools, well proven technologies, effective methodologies, sound knowledge, smart investment sources, rich training assets and overall a vibrant innovation environment.
The final aim is to accelerate the matureness of DIHs and the development of their collaboration capabilities, and avoid a DIH divide due to lack of access to technologies, skills, networks, investment and infrastructures with special emphasis in underrepresented regions; so they can capitalise and leverage on the European DIHs Networks their resources and facilities for the benefit of their local SMEs.
Date: 28th January 2021
Place: Webinar | Online
About: One of DIH-World objectives is to accelerate the adoption of advanced digital technologies by European manufacturing SMEs operating in different sectors, supporting them in the creation of sustainable competitive advantages and the penetration of global markets.
Date: 29th January 2021
Place: Webinar | Online
About: DIH-World aims to streamline and expand the panorama of DIHs across Europe, addressing the "digital innovation hub divide". In this context, we are hosting a webinar presenting the DIH World Project to the community.
DigiCenter North Savo and DIH World team organized XR Team Meeting with topic: ICT Innovations for Manufacturing SMEs on February 19, 2021 2-4pm. The meeting also aimed at exploring opportunities and limitations of virtual spaces. The meeting was organized in Spatial.io platform. Meeting...
The pilot experiment developed by Fomatec & DIH: DigiCenter North Savo has been published on a Finnish Magazine. Check it out here.Latest News
A digital seminar was organised under the framework of DIH-World project, on 2nd of October 2020. This seminar was focused on service production, which is becoming more and more digital and intelligent, and customers have increasingly high...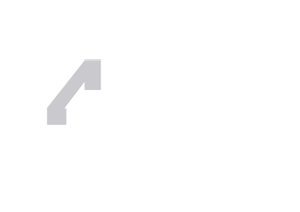 DIH-World is part or I4MS