CropID: CropID: A Digital ID for safe cereal crops in the AgriFood sector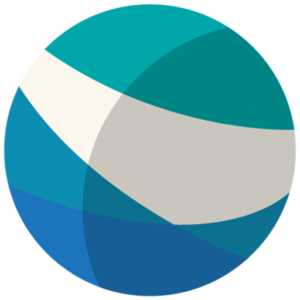 Foundation for Research & Technology – Hellas
CropID aims to empower crop growers and their trade partners to exploit innovations emerging in peak technologies and respond positively to increasing consumer awareness about safe and sustainable food production. CropID toolset as a data collector and a product quality monitoring system, will assist supply chain actors to monitor, control, plan and optimize management remotely and in real-time using the SmartKit that will provide a quantitative field-based detection system to identify the presence and prevalence of mycotoxin-producing fungi in wheat.
Climate change is directly impacting food safety since the infections of plants and animals with microorganisms harmful to humans are influenced significantly by environmental conditions. For example, humidity, water availability, and temperature affect the likelihood of fungal contamination and accumulation of mycotoxins. Heavy rainfall events and flooding can contribute to transmission of zoonotic agents and chemical contaminants from livestock to the environment, crops, and to other livestock and to humans.
FHB is also a devastating disease and affects grains quality. In addition, FHB epidemics are usually associated with an abundance of inoculum and favorable weather conditions around wheat heading.The AgriFood sector (farmers, traders, etc) is looking to employ solutions that will disrupt the links between climate change and the foodborne disease prevalence, by deploying effective adaptation, monitoring and intervention strategies. CropID employs a disease forecasting system to highlight areas of possible fungal disease outbreaks, based on short range weather forecast.
The Smartkit will be employed when and where is necessary throughout the supply chain to validate alerts provided by predictive models. The web-based tool will contain a public API to connect to the smart-kit via 4G/5G. The multimodal data will be fused to feed a multi-criteria decision-making method that will result in suggesting the implementation of measures to minimize unsafe food trading and processing, while also establish the proper conditions for the timely and most efficient products' recall.
These systems will be put to test against samples received from the parcels, during the piloting phase. The collected samples refer to grain and tissue samples that will be collected, based on the provided alerts. Lastly, the model will be calibrated and adjusted to different environmental conditions. It is most possible that adjustments will be made to account for the two different ecoregions, such as northern and central Greece (regions of Macedonia and Thessaly).
CropID toolset represents an innovative addition to current solutions for the agricultural sector; combining both a hardware and a software side CropID acts both as a data collector and as a product quality monitoring and traceability system.
Τhe mycotoxin predictive model was initially tested under different locations and growing seasons. Specifically, meteorological data on crop distribution regarding durum wheat was collected during the two growing seasons 2019-2020 and 2020–2021 from two different locations which characterized by different climate conditions. To validate the CropID web platform a total number of 225 parcels are monitored daily in two distinct pilot regions, Prefecture of Kozani and Prefecture of Larissa, during the durum wheat growing season, starting from October 2021 until July 2022.
Alerts provided by the prediction model (estimated during April to May 2022) will guide in situ grain samplings on parcels with variable infection risks. On-spot visits and samplings at the registered parcels will be performed 10 days after the heading growth stage when the grain will be formed. At the next steps, the sample will be homogenized according to extraction protocol for rapid detection of fungal DNA and will be analyzed with the SmartKit for the detection.
The impact is significant as the uptake of CropID toolset is expected to be significant especially under the continuous pressure of climate impact. Further from empowering farmers and the AgriFood sector CropID uptake will also lead to better food safety and less recalls, significantly improving the sense of security in the final consumer.
Furthermore, it is expected to significantly reduce procurement and losses costs for the AgriFood industries, leading to lower production costs and final product prices.
During the experiment, there have been organised B2B meetings (online and P2P) are taking place including WtP survey. Experiment stories have been drafted and used for dissemination purposes.