Successful DIH-World Community meeting in Bilbao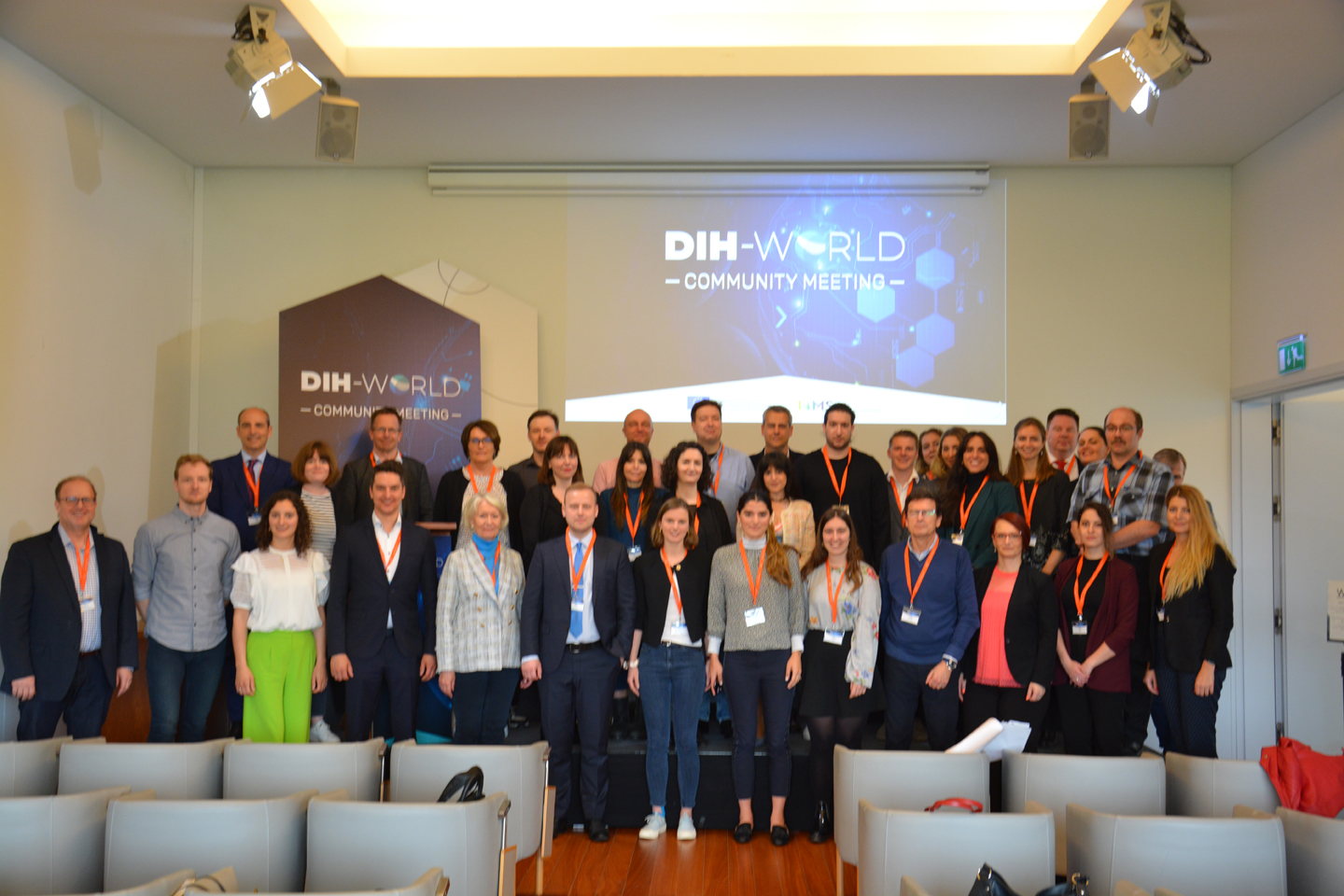 Digital Innovation Hubs need each other to bring about the digital transformation of European manufacturing businesses. Each hub can offer insights through their experiences and help others carry out their mission at the local level thanks to their networks of assets. This is the reason why the DIH-World project organizes events that allow its members to connect with each other. For instance, on the 27th and 28th of April the DIH-World Community meeting was held in Bilbao, bringing together more than 50 people on behalf of around 20 DIHs across the continent. The event, which had the participation of a representative of the European Commission, alternated plenary sessions and group activities with the aim of exchanging knowledge about the best forms of collaboration in regional ecosystems and among DIHs.
The meeting highlighted the importance of funding to accelerate innovation and the role of hubs as intermediary entities to help companies make their way into the market. In the same way, it helped the interested DIH set up new projects and acquire new skills thanks to the Service Accelerator of the Innovalia Association and a training session from the IMP³ROVE academy on European Innovation Management. Given the outcome of the event, the DIH World project is planning another event this fall to strengthen the community and widen the European Digital Innovation Hub landscape.