Digitalisation increases the efficiency of forestry harvesting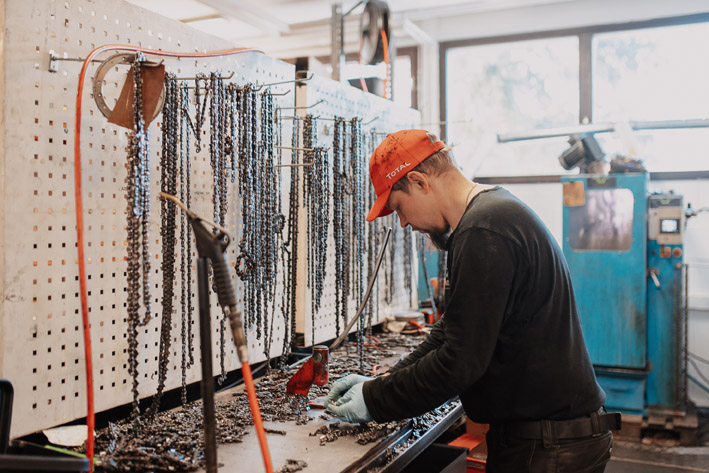 Digitalisation is revolutionising mechanical forestry harvesting and is also a step towards a more ecological future.
Modern forest harvesters are extensively equipped with smart technology, which generates an abundance of information on the equipment and environment. This data is utilised in various ways during different work processes.
Fomatec Oy, a company specialising in saw chain maintenance for forest harvesters and part of the DIH-World consortium, is contributing to the digital revolution in the forestry sector. Fomatec is the developer of Green Line, a smart digital application, which ensures that blades, lubricants and other supplies are always available to forest machine contractors when needed.
The application's automation is based on the identification of needs; that is, the system has real-time information on when various supplies must be replenished. According to Marko Karttunen, Production Manager at Fomatec, a more efficient ordering process improves the predictability of production.
"When we automatically know what the customer will need next, we can adjust our production so that it meets demand. Information is transmitted smoothly between the parties," Karttunen says.
Mikael Korkman, the company's managing director, also emphasises the importance of the ordering system when the aim is to increase the efficiency of harvesting. The purpose of the application is to automate work processes for both production and logistics.
"If machines are stopped for blade sharpening, machines that are worth millions stand idle and unproductive in the forests. The aim of our sharpening service is the prevention of production breaks," Korkman says.
Click here to read the full article.