Second Open Call is ongoing!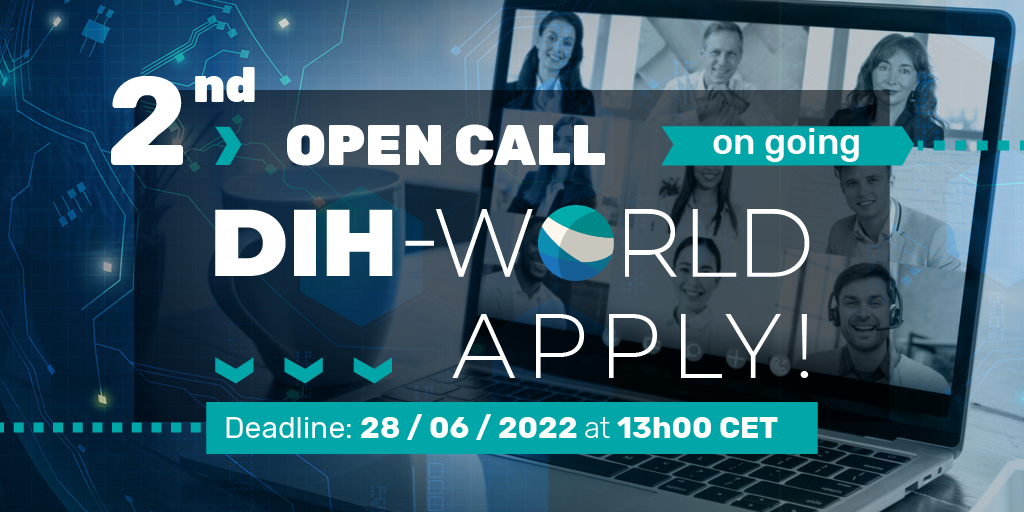 The second call of the DIH-World project has been already launched, and with this bid, an opportunity will be opened for 20 new SME-driven experiments to be selected and supported by DIH-World in an attempt to promote the digitalization of processes, products or services.
These innovative experiments will get up to EUR 95.000,00 to make this transformation possible.
The selected entities will become part of the DIH-World community, furthering the cross-border cooperation and interaction among DIHs and SMEs, and also among DIHs from the European Network
Would you like to be part of this too?
Find here all the details about the Second Open Call and register for our informative webinar.