Speedhub, a bridge between businesses and future in Verona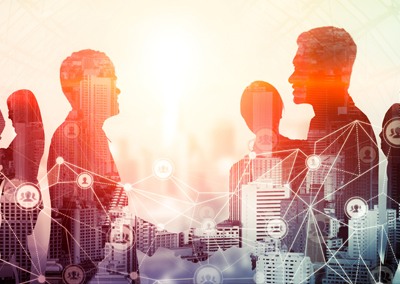 Speedhub is the Digital Innovation Hub of Confindustria Verona, it was established in 2017 thanks to Industry 4.0 the national program promoted by the Italian Ministry of Economic Development. "Since its foundation, Speedhub has been working on providing support to companies in the introduction of digital innovation and technological transformation in their businesses", explains Mario Spano, Innovation engineer at Speedhub.
Speedhub has been able to answer to its customers' needs thanks to a variety of services that it offers such as a wide range of assessments and activities of matching companies with the right technological providers. It has also been working on building a network with innovative suppliers and Universities to be able to give the best opportunities to its customers.
"Speedhub is supporting companies with its own internal technical skills together with a network of qualified external collaborations useful for the development of operational projects. Thanks to the expertise of our team and well-established partnerships, we are able to provide tailor-made consultancy and support not only to SMEs but also to big companies", Spano says. Speedhub's network has a key role in underpinning new projects of companies especially for what concern the communication and dissemination of them. "We are making a special effort to support companies increasing the awareness about new opportunities related to digital transformation and technological innovation", adds Spano.
Speedhub has joined the DIH-World network through the first Open Call, launched in April 2021: "The most important benefit of being part of DIH-World is the opportunities that are given to us to better support our customers and in particular SMEs. We are being provided with harmonised tools, well proven technologies, effective methodologies, investment, infrastructures, rich training assets, networks and overall an innovative environment". 
How Speedhub is supporting companies – a case study
Ce.S.I. Centro Studi Industriali (CeSI) is an Italian SME which has been supported by Speedhub in identifying innovation needs of machine tools to foster digital transformation. In particular, within IPER experiment Speedhub is driving CeSI in data-driven models requirements definition and models identification. Moreover, Speedhub supports CeSI to effectively disseminate best practices and to provide a broad visibility of the experiment, creating awareness and promote information about it, including its aims, its funding source, its output and impacts as well as the wider societal implications.
You can find more information on Speedhub experiment by clicking here. DIH-World will launch an Open Call in April 2022 and you will have the opportunity to join our DIH network. Stay tuned!