Virtual Vehicle Research Center, researching the vehicle technologies of the future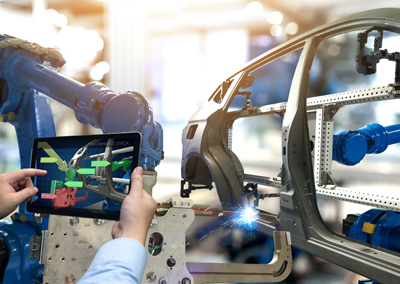 Virtual Vehicle Research Center, is a leading international research and development center with more than 200 employees for the automotive and rail industries, located in Graz. "As a DIH, we provide value generating core technologies for future digital operation services driving the digital transformation of our society", explains Dr. Martin Benedikt. Head of Co-Simulation & Software.
The DIH focuses on the advanced virtualisation of development, building the bridge between fundamental research and application-oriented (vehicle-)development. "Our services include Skills Improvement, Verification and Validation, and incubation acceleration support in the areas of cyber-physical systems, simulation and modelling, robotics, autonomous systems, software architectures and artificial intelligence. Services offered are e.g., a Living Innovation Lab to facilitate collaboration between SMEs by experimenting with new technologies and adopting the latest knowledge and research results. In addition, we offer various test beds, a sophisticated Drive.LAB, or Python Trainings to support SMEs in their digital transformation", adds Dr. Benedikt.
DIH World provides a collaboration platform that enables and encourages DIHs to meet and benefit from each other and make it possible to reach a broader market. "We are taking advantages of this collaboration platform; it is challenging for SMEs to develop new products/Services and to adopt new technologies, but it is easier when they benefit from a strong network of DIHs supporting them", concludes Dr. Benedikt.